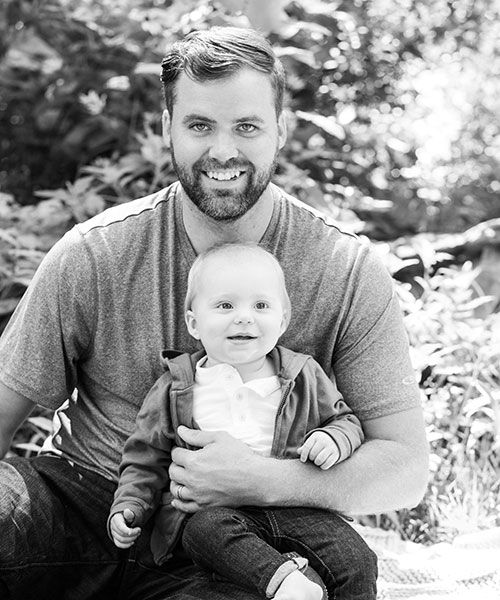 E.B. Mann has humble beginnings.
Founded in 2005 as New England Country, the company began as a creative outlet during a time when a recent move (I followed a girl) left me in transition.
Growing up in Upstate New York, I'd long admired handmade artistry and elegant craftsmanship. My new home, historic New England, inspired me to create pieces that would last a lifetime and amass histories of their own. With hard work, passion and the desire to design pieces for the modern consumer with old world sensibilities, I've fashioned a business that offers quality construction, built by hand, designed for you.
In this effort, I explore the region, hunting for unique materials – including reclaimed hardware, barn wood, beams, and more. I then upcycle these found items to create one-of-a-kind furniture designs. Today, that girl I followed is my wife. And when I am not in my woodshop or scouring the countryside for reclaimed materials, I spend my time with her, our son Henry, two basset hounds and flock of hens at our home in Lancaster, Massachusetts.